Phase IX Construction Nearing Completion
https://www.mmuair.com/wp-content/uploads/2023/08/Opened-Runway-5-23.jpg
2456
2456
Morristown Airport
https://secure.gravatar.com/avatar/ee28a6949ea6af745b0ddec55b8b9ce1?s=96&d=mm&r=g
Phase IX Construction is nearing completion. Culvert installation has been completed with water now passing through the new structure underneath Runway 5-2 and Taxiway Alpha. Runway 5-23 grooving work has been completed. Taxiway Alpha paving and striping was completed on Thursday August 31 and the Alpha-Bravo intersection has reopened.
The contractor will continue work within the construction staging areas through September 15 but there will be no airfield impacts during the week of September 11 – 15.
There will be one short-term closure of Runway 5-23 and portions of Taxiway Alpha and Bravo next month to accommodate final runway striping, date TBD.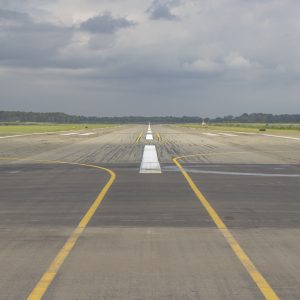 ---
DM AIRPORTS, LTD. will continue to provide all relevant information to our airport tenants and users as Phase IX construction nears completion. If you have any further questions, please reach out to our team by calling 973-538-6400 or by visiting mmuair.com.