Phase IX Construction is nearing completion. Culvert installation has been completed with water now passing through the new structure underneath Runway 5-23 and Taxiway Alpha. Runway 5-23 grooving work has been completed. Taxiway Alpha paving and striping has been completed and the Alpha-Bravo intersection has reopened.
The contractor will be conducting work within the Runway Safety Area of Runway 5-23 on Thursday, December 7th from 2000L – 0600L. Runway 5-23 will REMAIN OPEN during the work. DM AIRPORTS, LTD. encourages all operators to use extra caution during the work window.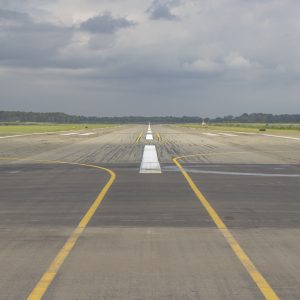 ---
DM AIRPORTS, LTD. will continue to provide all relevant information to our airport tenants and users as Phase IX construction nears completion. If you have any further questions, please reach out to our team by calling 973-538-6400 or by visiting mmuair.com.