December 1, 2021 –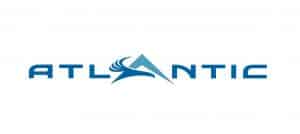 Atlantic Aviation announced today its acquisition of Lynx FBO Network, expanding its extensive network of fixed based operators (FBO) in the United States, which includes an FBO at Morristown Airport.
Along with the Morristown Airport Location, Atlantic acquires eight other Lynx FBO network locations, including Destin & Ft. Lauderdale (Florida), Little Rock (Arkansas), Minneapolis (Minnesota), Napa Valley (California), Pittsburgh (Pennsylvania), Portland (Oregon) and Providence (Rhode Island).
Atlantic recently announced an agreement with Ross Aviation to combine their FBO Networks as well. They will join Signature Flight Support as one of two FBOs at Morristown Airport.
For more about Atlantic Aviation and their nine new FBO locations, please click here.